General News
The Land Rover Defender—rugged, charming, but drinks like a fish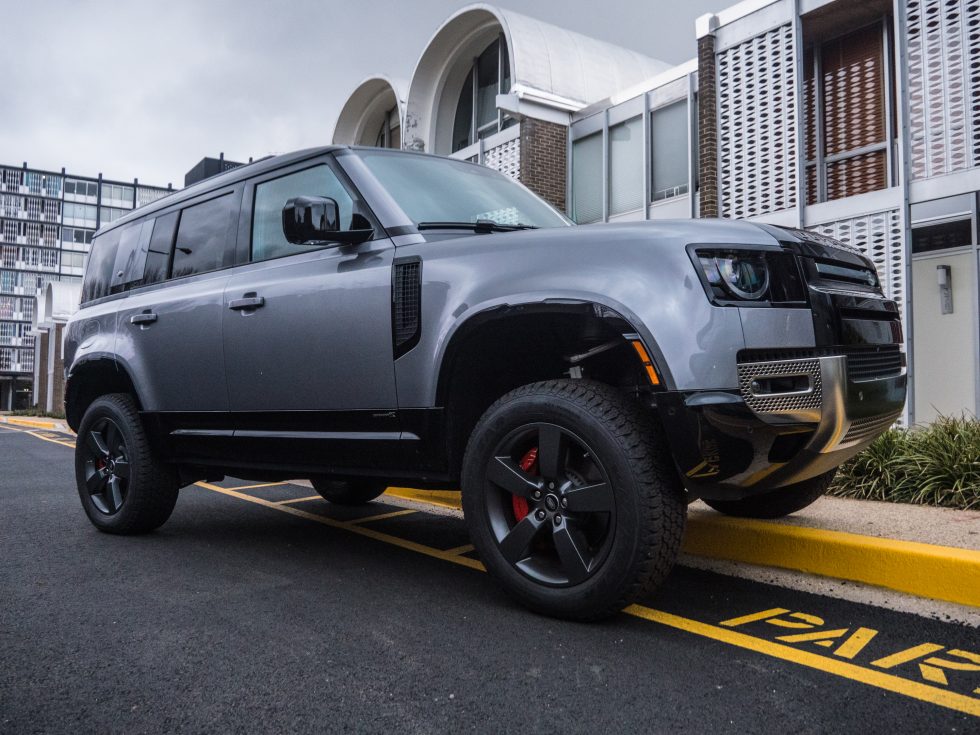 I'm very sorry, but this is as far off-road as I was able to take the Land Rover Defender during our time with the SUV. [credit:
Jonathan Gitlin ]
I wasn't expecting to be quite as charmed as I was by the Land Rover Defender. We first saw the new Defender at 2019's Frankfurt auto show, where it proved to be a hit by marrying rugged looks and off-road skills with a healthy helping of tech. Even though I fell for its looks, I was trepidatious about spending a week with the vehicle, having failed to gel with most Land Rovers in the past. As I found out, those fears were mostly misplaced, as the Defender was not at all agricultural in behavior, unlike its 20th-century forerunners.
But before we go any further, an apology of sorts—or at least an explanation. Last September, Land Rover held a media first-drive event for the SUV, where journalists got to spend a couple days driving up and down Mount Equinox in the Taconics. Alas, Ars couldn't attend because of scheduling conflicts—instead, we used that time to test a couple of electric vehicles. So although the Defender is built to go off-road, the best I managed during my week with it was some radical parking, as seen in the gallery above.
Therefore, I don't know how well it fords water up to 35.4 inches (900mm) deep. I don't know how well it approaches breaks-over or departs from obstacles (at angles of 38˚, 28˚, and 40˚, respectively). I can't really tell you how good the permanent four-wheel-drive system—with a twin-speed transfer case and optional locking center and rear differentials—works on rough ground. I can't opine on how well the various software systems (Terrain Response 2, All Terrain Progress Control, and Hill Descent Control) manage the task of keeping you right-side up and moving in the intended direction. Which makes this review somewhat lacking, as that stuff is basically the Defender's raison d'être. Mea culpa.
Read 10 remaining paragraphs | Comments
Source: The Land Rover Defender—rugged, charming, but drinks like a fish